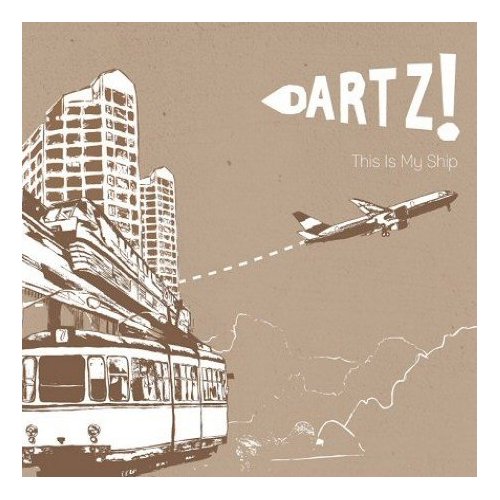 I've been following and supporting (and occasionally sheltering) my brother's band DARTZ! on and off now for nearly two years.  It's been a while since I read the NME, and I was never one to hang on every word inside, but it's moments like these that make you proud:
"It's been said that the Ramones only had two kinds of songs. Songs for punk rockers to go nuts to (the fast, agitated ones), and songs for punk rockers to smooch to (the slow, romantic ones.) It's fair to say that Stockton-born wobble punks Dartz!, on the other hand, only have one kind of song - ones for punk rockers to get the fuck down to (the fast, giddy, heart-bursting, dancable-as-shit ones).

The beyond-brilliant 'Once, twice, again!' twitches like the fleshy stump of a recently decapitated cadaver, while recent single 'St Petersburg' manages to sound like scene godfathers the Minutemen playing Chic songs. Nerdy, snappy and smart; this is jerk-punk played by real live jerks.

They've only got one kind of song, but hey, that doesn't matter one bit because it's a fucking brilliant one. 8/10

" -- NME
There are many more reviews, and links to buy the album and singles, on their 
myspace
page.  An album launch party of sorts is happening at Borderline in London on Monday.
Congrats to Henry, Phil and Will for keeping their heads down and doing what they do best - writing excellent, intelligent rock music and taking it to the people.  I miss them loads and I wish I could be there for the album launch.  Fingers crossed they come to San Francisco soon.